yearbook publishing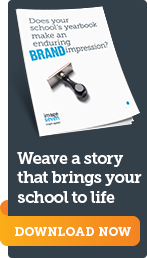 Yearbooks have become a feature of the education marketing landscape. Executed well they tell a story ... reveal the assets and strengths built up in your school's brand and validate a parent's decision to place their trust in your school. Executed poorly, a yearbook is simply an archival record and a missed opportunity to reinforce why your school is the only credible alternative in its marketplace.
The key to creating a yearbook that makes an enduring brand impression is a combination of factors. This guide will help you to assess your yearbook's performance:
Are there clearly defined roles and responsibilities for everyone involved in the production of the yearbook?
Who is responsible for ensuring brand alignment?
Do you have systems and processes in place to streamline the collation of yearbook content, minimise the impact on teaching and non-teaching staff, and ensure accurate and efficient approval processes?
Do you have clearly defined editorial guidelines and a content framework that supports your school's big picture marketing communication objectives?
Does the content consistently reinforce your school's key messages, showcase experiences that go beyond the standard curriculum and make an enduring brand impression?
A yearbook is an extension of your school's brand. Are there opportunities to express your brand's assets and strengths? What differentiates it from your competitors? Is it being brought to life in a way that is meaningful for your school community and prospective families?
Effective, consistent and on-brand communications build enduring relationships. They validate a parent's decision to put their trust in your school. Trust drives word of mouth. Does your yearbook stack up?
You can learn more about yearbook publishing by downloading our free ebook "Does your school's yearbook make an enduring brand impression?".
Or, you can contact us for a complimentary phone consultation.